This Week's Stories:
1. UCLA ICPC Team training webinar
The ICPC Team Training is a weekly practice session for the ICPC Regional teams and students interested in improving their competitive programming abilities. Attendees will work in groups to tackle curated problem sets focused on specific data structures and algorithms.
Dec 04, 2022, 10:00 am - 1:00 pm, Engineering VI – Room 289, 404 Westwood Plaza Los Angeles California 90095. 
2. THE WHITE HOUSE OFFICE OF SCIENCE AND TECHNOLOGY POLICY TO HOST DISCUSSION ON NEWLY LAUNCHED 10-YEAR RESEARCH STRATEGY TO ASSIST THE NATION AND THE WORLD IN RESPONDING TO GLOBAL CHANGE
Tuesday, December 6, 2022 at 1:00 PM ET – 2:15 PM ET
The White House Office of Science Technology Policy, alongside the U.S. Global Change Research Program (USGCRP), is hosting a discussion on global change research priorities for the next decade. USGCRP leaders will unveil a new 10-year strategic research plan, which will serve as a comprehensive blueprint for producing the information that is urgently needed for the Nation and the world to address the causes and reduce the impacts of climate change and other global changes.
3. Why digital transformation matters
Dec 12 2022 at 9AM PST.  State and local governments can address many of their greatest challenges with better understanding and use of their data. From measuring the effectiveness of a program and improving it to scaling program delivery and integrating partners, data can allow governments to accelerate change through superior coordination of services and activities.  
4. Friday Fun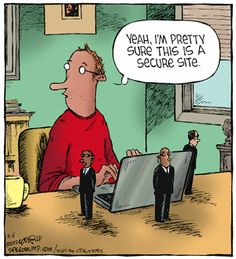 5. IT Opportunities at UCLA 
| | | | | | | | | |
| --- | --- | --- | --- | --- | --- | --- | --- | --- |
| 37878 | APPLICATIONS PROGR 2 | Web Developer (Remote) | 11-21-2022 | 12-06-2022 | Career | Standard Posting | 5745-UNEX-MARKETING | 100 |
| 37879 | BUS SYS ANL 3 | Business Systems Analyst | 11-21-2022 | 12-06-2022 | Career | Standard Posting | 5090-REGISTRAR'S OFFICE | 100 |
| 37884 | BUS TCHL SUPP ANL 2 TX | Technology Assistant | 11-21-2022 | 02-28-2023 | Career | Standard Posting | 0425-DEPT OF DESIGN I MEDIA ARTS | 100 |
| 37838 | TCHL PROJECT MGR 1 | Program Director, IT Security Transformation | 11-15-2022 | 12-14-2022 | Contract | Standard Posting | 3200-COMMUNICATIONS TECHNOLOGY SERVICES | 100 |
| 37841 | APPLICATIONS PROGR 3 | Applications Programmer 3 | 11-15-2022 | 02-28-2023 | Contract | Multi-Hire Posting (MHP) | 3091-OFFICE FOR RESEARCH INFORMATION SYSTEMS | 100 |
| 37842 | DATABASE ADM 3 | Database Administrator 3 | 11-15-2022 | 02-28-2023 | Contract | Standard Posting | 3091-OFFICE FOR RESEARCH INFORMATION SYSTEMS | 100 |